A couple of weeks ago Gareth and I took a mini trip to Tasmania. It was a chance to visit some shops that we stock, eat some great food and of course visit Mona.
We popped by
Syzygy
on the first day of our visit and were amazed at how much they get into such a tiny space without it feeling cramped at all. They have a great range of really odd ball and quirky things so we spent a while looking, reading and showing each other our funny finds. Syzygy have stocked our cards for a few years now and I think they work really well with the selection of products they have. If you're going to give someone a crazy cat lady figurine as a gift, best pair it with a cat related card right?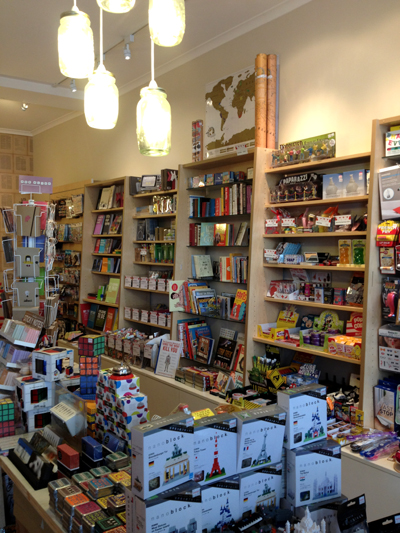 We asked Verona from Syzygy a few questions about the shop:
What do you sell in your shop?
We sell lots of kooky, quirky and silly gifts for adults who just want to be kids. We don't take ourselves seriously, so our products are not too serious either. Our range includes home wares, books, adult toys (no, not those ones, you naughty person, you), cards, stationery and geek stuff.
What is a great place to go to eat in the area?
Well, next door we have Ethos, a great place for fancy pants dining. I also enjoy Machine Cafe in Salamanca (about 10 min away) for great coffee and yummy breakfasts. On indulgent weekends I've been heading to Daci&Daci Bakers in Murray Street for yummy coffee and cake and more cake... They have the best selection to drool over.
Best thing about running a shop?
I love the fact that I don't have to take work home with me. Most of my day to day jobs can be completed within the hours of opening and closing. I love the relationships I've built with staff and customers, and now call a lot of them friends.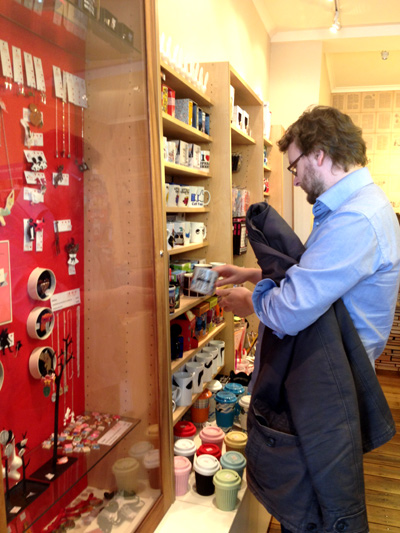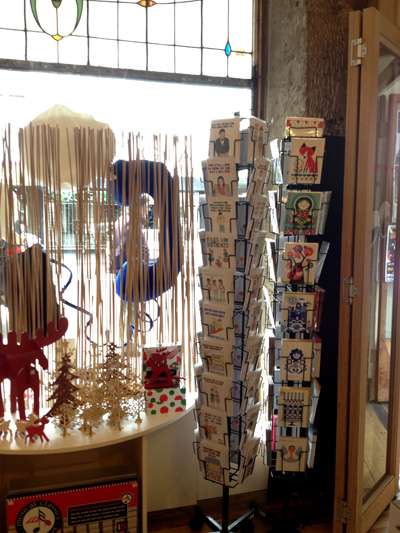 SYZYGY
102 Elizabeth Street
Hobart 7000
Ph: 03 62 369 102
OPENING HOURS
Mon – Fri 10.00am – 5.30pm
Saturday 10.00am – 4.00pm
Sunday: Closed
Public Holidays: Closed
DECEMBER TRADING ONLY
Sundays 11.00am – 3.00pm