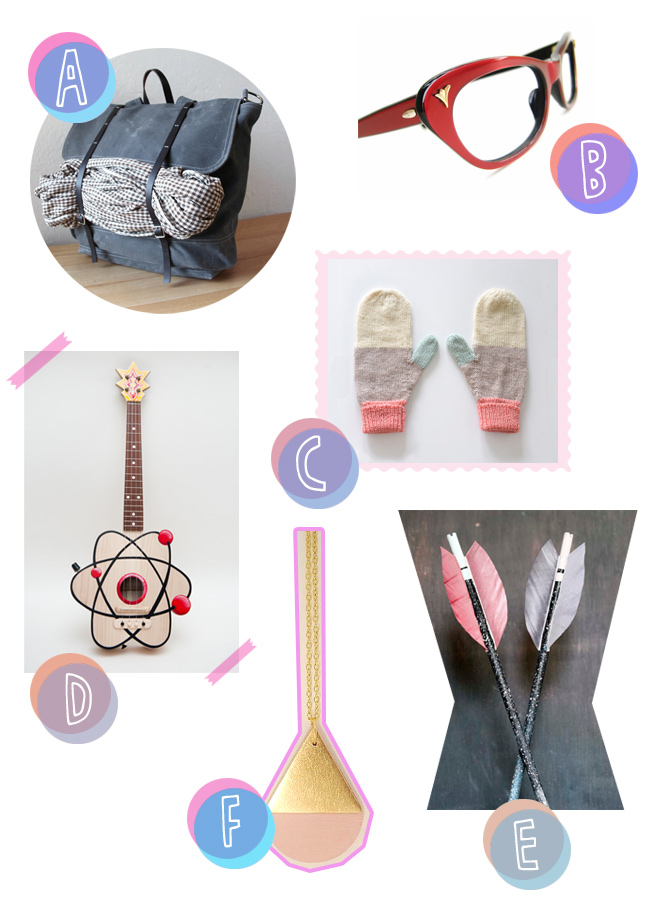 A: Waxed Canvas seems to be the perfect material to make bags from. It looks aged, it looks like it would age well and also be super durable. This rucksack is from
Infusion
.
B: Turns out my eyes are not working as well as they should be. I blame the hours of screen time I give them. These vintage frames are from
Vintage 50s Eyeware
.
C: These knitted mittens by
Sarah McNeil
are pretty much perfect.
D: If you got this Ukulele by
Celentano Woodworks
you could only be allowed to play Atomic by Blondie on it.
E: Arrows for you hair by
Little Teeth Marks
. I think I wore chopsticks in my hair to my year 12 valedictory, these would have been much cooler.
F:A pretty necklace for Spring by
Rachel Loves Bob
.