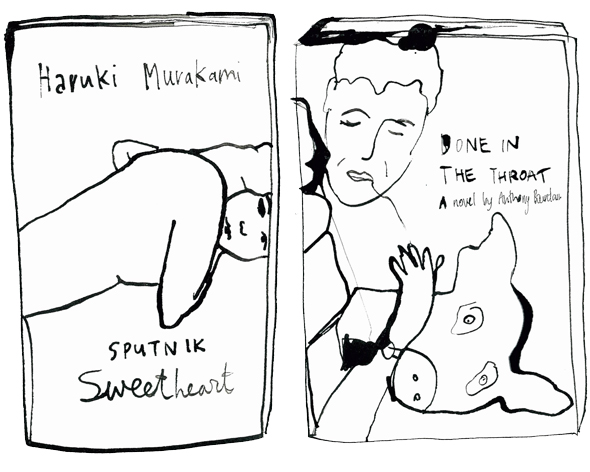 Anna
I just finished Murikami's
Sputnik Sweetheart
a few weeks back. It is the second Murakami I've read, the first being The Windup Bird Chronicles. This was much shorter which made me a little sad as I think I wanted more from the story. I still enjoyed it though and there was another mention of a cat which I always like.
Based on the cover Gareth thinks it is about:
Russians develop space sex dolls.
Gareth
Gareth just finished
Bone In The Throat
by Anthony Bourdain and said it was an easy to read Mafia story, with culinary overtones.
Based on the cover Anna thinks it is about:
I already know it's about cooking and the mob so I'm guessing that it is about a restaurant that is taken over by the mob who force the chef into offing people by feeding them a meal that will make them choke, so it looks accidental. A rookie cop with a pet pig investigates.