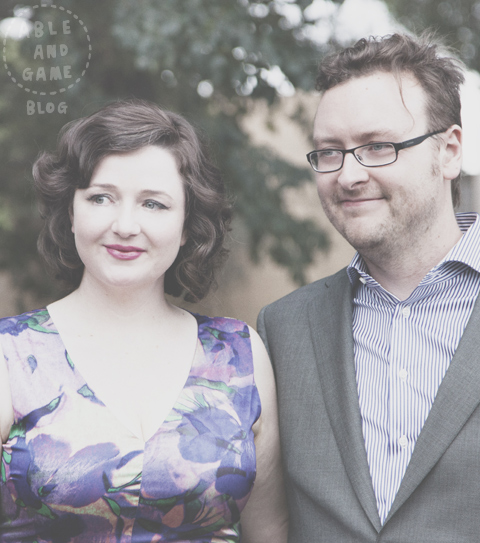 Things have felt a little slow at Able and Game HQ due to some distractions in the way of us getting hitched. We've not been talking about it too much, to the point that some of our closest friends didn't even know until a few weeks before the big day. We had a tiny ceremony in a tiny park in Brunswick and everything worked out just right, and not just because Gareth turned up! Afterwards we drank champagne and then headed to
Pope Joan
for a lovely dinner to celebrate.
We have not organised a honeymoon, we don't have any rings and almost 2 weeks in and I'm still saying partner instead of husband, so as Gareth said all along, it doesn't change much. Although I am sure our parents don't agree!
My housemate from art school, Karina, took photos on the day and did a pretty amazing job, you can find her at
Radio Halo
photography. My hair and make up was by Poppy and Dana at
Kenny and the Sunshine Girls
in North Melbourne.The dress was the first one I tried on when I went shopping with my Mum and Sister in January. I walked past it and my sister brought it over. I almost poopoo-ed it because I don't
love
love purple, but I tried it on and turns out it was the one (after putting it aside and trying on loads of other dresses!).
Oh and it was my birthday, so I said my present was my husband enough times to possibly annoy people. Happy birthday me!