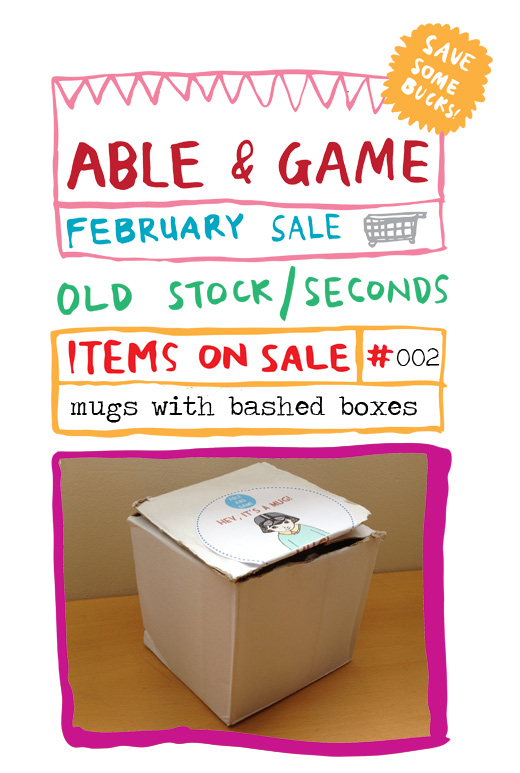 Did you know we are having a February Sale? We have a few different items, old stock, seconds and things we want to move to make room for new things.
We have a few boxes of mugs and some of them have bashed up boxes, like the poor little guy in the pic above. The mug is okay, you can still drink warm cups of milo from it, or a seafood bisque cup of soup (have you tried that flavour, it is THE WORST), it's just the box that looks bad. But they usually get thrown in the bin so it is a bit of a case of who cares, really? We will be selling them for $11, along with the tea towel seconds, red dot special cards and girl calendars (she was either the least popular or I printed loads extra).
We will have all our sale items at our four markets this weekend. Yes FOUR markets. We will be at
Rose Street
as per usual. Gareth will be there manning the hot tin room, making sure people don't faint (and if they do it is into his arms) while I'll be at the
Roller Derby
on Saturday night and
North Melbourne Market
on Sunday.