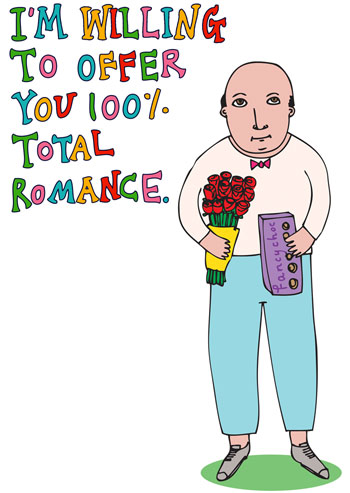 Romance comes in all different shapes, sizes and gestures and while some people have specific tastes, other find those things utterly distasteful. I remember reading an article a few years ago about how a woman found getting the flowers and the chocolates rather offensive viewing the generic gift as a reflection on herself. I remember thinking, sure it is predictable, but you have chocolate and that is a good thing.
Our new 100% total romance card is a bit of a nod to those generic notions of love, the 12 dozen roses and the box of fancy chocolates (the ones you eat in one go because if you don't they will call your name all night long). He is
available on Etsy
with his cute little bow tie (what is it attached to?? I like to think he double sided sticky taped it on) ready to impress you with his skills.