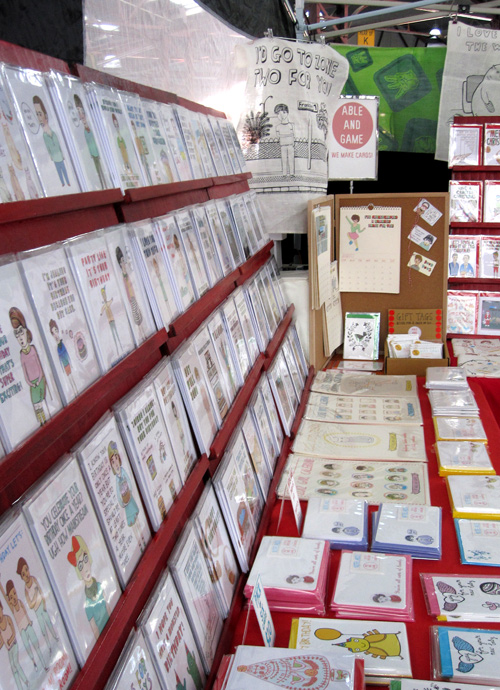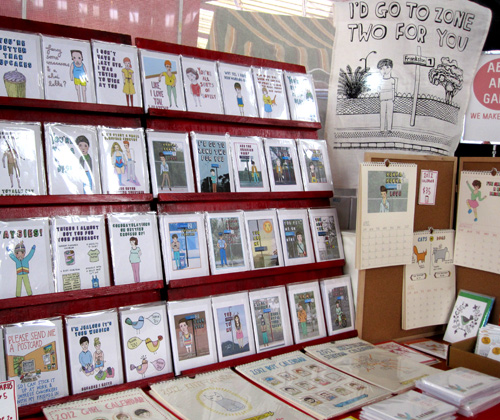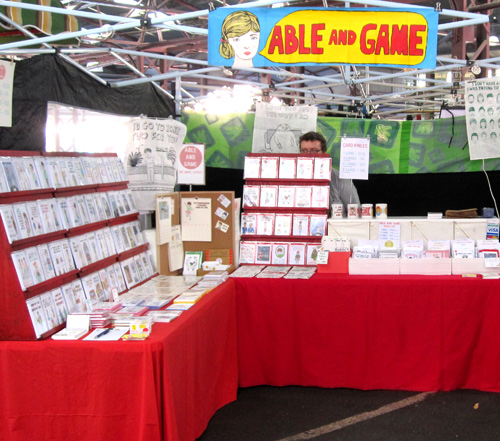 The
Suzuki Night Market
at the Queen Vic Market in Melbourne has been going for 14 years. This year we are taking part for the whole season and going from
regular market carnies
to hard core market carnies. We had our first outing last Wednesday and both slept well that night.
Having taken part in many a market on a hard ground I knew the most important thing we needed (after stock I guess) was rubber mats and I said to Gareth near the end of the night that without them I would have been sobbing in the corner. We will be there again tonight from 5.30pm - 10pm and plan over the 12 weeks to try some of the food at all the stalls.
You can see Gareth peeking up in that last picture, we got some new card displays from fellow Rose Streeter
Carey Potter
and they are pretty amazing.