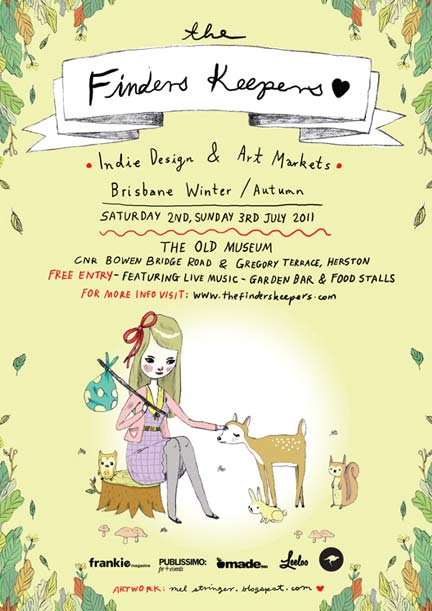 If you're in Brisbane this weekend be sure to come by the
Finders Keepers Market
on either Saturday and Sunday. I've been checking the weather each day and it has gone from raining to sunny so I hope that forecast doesn't change because some t-shirt weather could be nice.*
We have some new card designs and I'm looking forward to testing them out at the market. This time last year we had just made our
fat cat
card and he had his first outing at Finders Keepers in Brisbane. We were not sure if people would like it, but by the end of the day we had one left. We also cannot wait to get some feedback on our
Brisbane
Train
Station
cards
we made last year (yes, we went out to
Goodna,
took some photos, then waited 35 minutes for the train back into town!).
All the details for the event are on the
Finders Keepers website
and there is also a
Facebook invitation
if you want to tell friends about it.
*that being said it is almost t-shirt weather here in Melbourne at the moment. Almost.