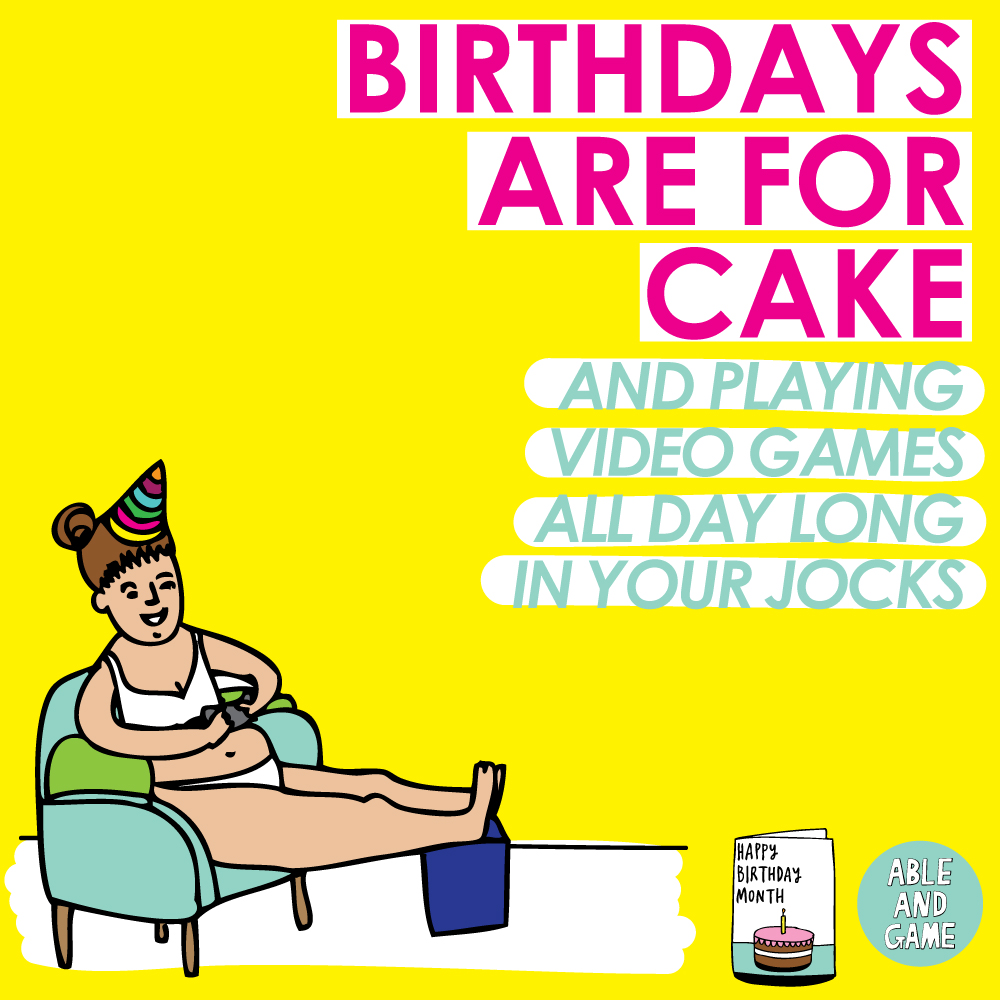 What is the perfect way to spend your birthday?
We love birthdays and so we are celebrating Happy Birthday Month here at Able And Game because September is a month chock full of birthdays. So much cake! So much fun! So many greeting cards to send.

Do you need to send someone a birthday card? Shop our full range of awesome birthday cards now.