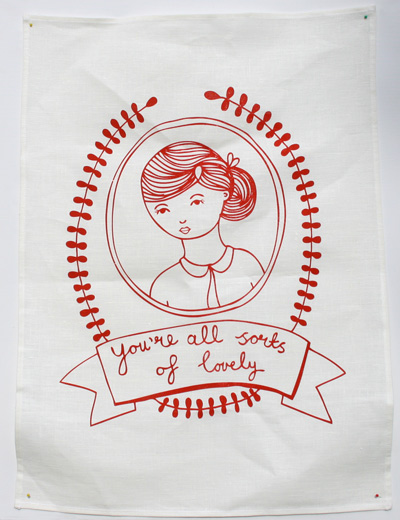 This is our
You're All Sorts of Lovely Tea Towel
. When we had to choose which card designs we wanted made into tea towels the two that stood out the most were
Zone Two
and You're All Sorts of Lovely. The prints came out looking,
well lovely! We got the screens done at
All Australian Screenprinting Supplies and when I took them out of the paper I think I gasped a little. I've done a lot of screenprinting in the last 4 years, but all of it was hand cut or hand drawn stencils so it was nice to see my own designs on a
real
screen. The lovely tea towel is
available on Etsy
and makes a pretty nifty Christmas present for that lovely person in your life!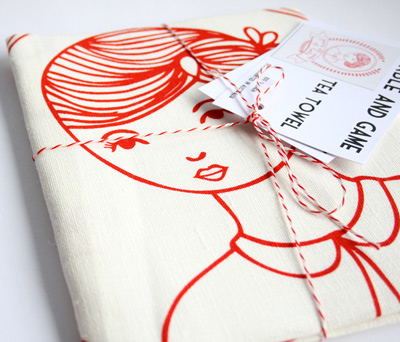 We will be getting more designs made into tea towels so if you have any suggestions on which card design you would like to use to dry your pots and pans, we are all ears!