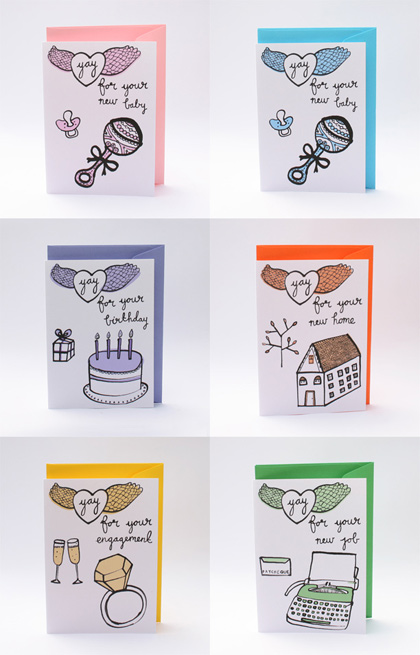 We made a new range of cards last week called our 'yay' range of cards. We started with the 'yay for your new home' card and thought we would add a few more yay worthy things.
Like the majority of our cards the image started off as a hand drawing, although this time I used ink to create the images. Rather than use a paint brush I used two different sized points (one was a wooden chopstick, the other a dead fine liner - only the best tools for
Able and Game
!). Although it takes a lot longer to create a design and you're forever dipping into the ink, I love the line it creates.