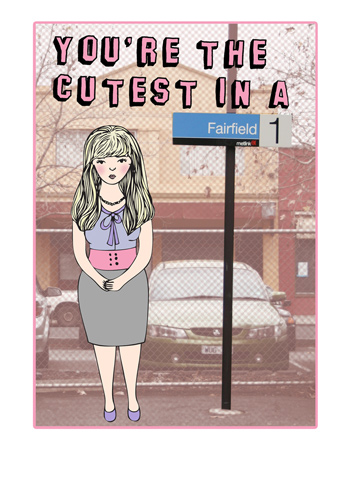 So the last few weeks have been a bit chaotic and busy preparing for
Life in Style
. Yes, we are one those people that say "wow I can't believe it's August already" but we have a feeling we are in the majority as everyone keeps saying it.
We plan to get back into the blogging horse (we imaging it bucks!) because we have lots of new cards and other things to share. In the meantime here is a new Melbourne card featuring a girl who would give most people hair envy. Thick, lush and blonde! We have popped her up on
Etsy
, or you can come by one of our Melbourne markets and pick her up.