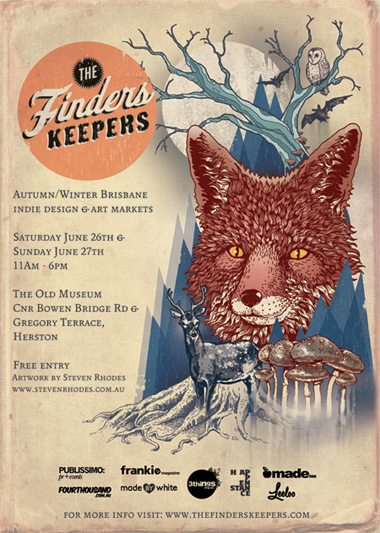 I'm one of those annoying people that complain as soon as the weather gets below 20 degrees. Gareth always tells me to harden up because where he comes from 20 degrees is a heat wave. So when we found out we were going to Brisbane I was pretty excited, just because it will (hopefully) be warm. Proper warm!
Brisbane
Finders Keepers
will be held at the
Old Museum
on Saturday 26th and Sunday 27th of June. They have just announced who
will be participating
and it includes some great people, including our
Rose Street
pal Jarren from
Temono
(my Dad has one of his belts),
Pippijoe
and
Liana Kabel
. So if you're in Brissy you have to come by, if the Sydney market in December is anything to go by it will be a great event.