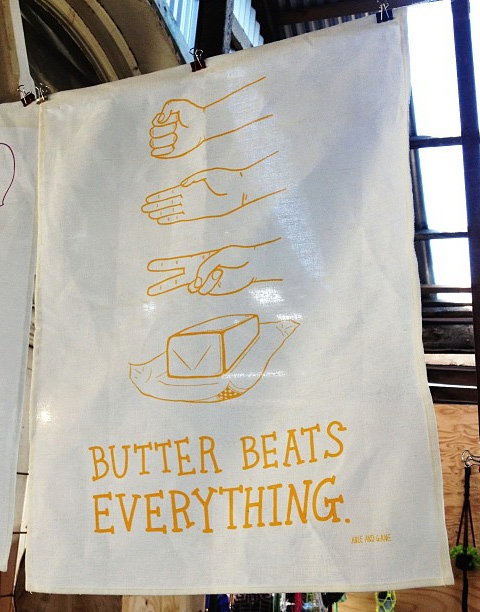 This
tea towel
came about from our recent trip to Paris. Our plan for our week's holiday was to go somewhere we could happily wander around and to go somewhere with good food. Paris seemed to tick both boxes, although we had both been there before we wanted to enjoy the city rather than do the usual touristy things.
Each morning I would pop to our local bakery to pick up some bread, and often cake. Cake for breakfast? Why not. We had lots of different things on our bread but each time we went back to the butter we realised it was the best thing ever. So we came up with this tea towel in honor of the yellow stuff.
Below is a shot of our breakfast one morning on a little makeshift table I made. The butter got a good working over!