Over the four days
Able and Game
spent at
Design Made Trade
we were lucky that we were surrounded by some lovely people. It was nice to have people to have a chat to during some of the quieter periods of time as well as having something lovely to look at.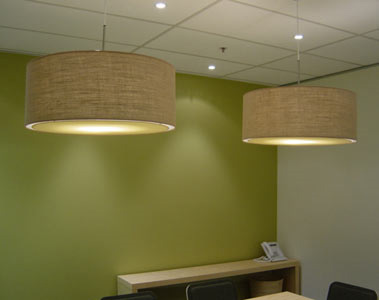 Opposite me was James from
Tub Designs
who made the most beautiful lights. It was nice to be able to look over at his very well decorated space and imagine owning a house full of them. The fabrics he used have a lovely weave to them creating a beautiful effect when switched on.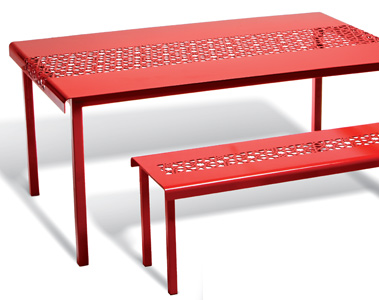 On my right was Tina from
Sudell
who made outdoor furniture, including the "
tablecloth
" design above, which was first made for the Fringe Furniture exhibition in 2007. Her booth looked fantastic as the light going through the middle design creates a lovely effect, which you can see in this press feature on her website.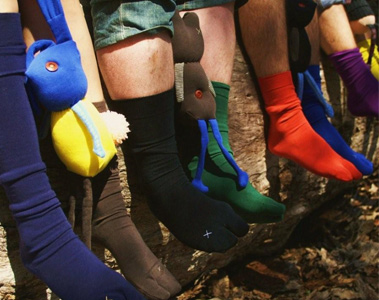 On my left was Lisa from
Lox and Savvy
and Rio from
Boniko
.
Rio from Boniko makes the cutest little socks and capes and came all the way from Perth for the show. Her sister also makes cute little softies from the socks with the cutest quirky details. Rio told me about Japanese ghost videos on Youtube during the show and I just freaked myself out a little watching one then.
Lisa from Lox and Savvy had been a big help to us in the lead up to the show when we emailed asking for some advice. Lisa makes
beautiful stationery
and was also recently features in
Real Living Magazine
in a pretty swanky dress.