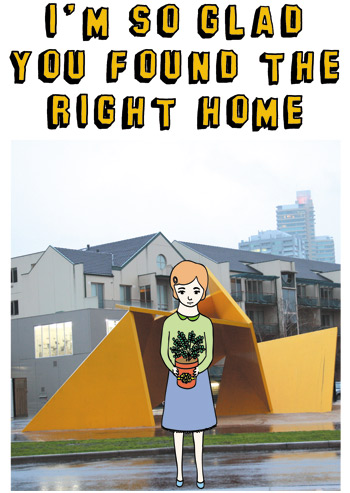 The third installment in our range of Melbourne cards. This one is a

housewarming

card and based on the story of Melbourne's most

controversial

public art piece, The Vault by Sydney Artist Ron Robertson Swan. Having studied Public Art at university as well as having an Art History Lecturer who
wrote a book on the subject
I've always had an interest in the history of something so big and yellow. This Able and Game card is available on

Etsy

, as well as at our weekly stall at the Rose Street Artist Market.
Oh and If you're wondering, I'm a big fan of the sculpture. When I went to take the photos I fell in love with it again, despite the fact that is was pouring with rain and I was getting very wet very quickly.