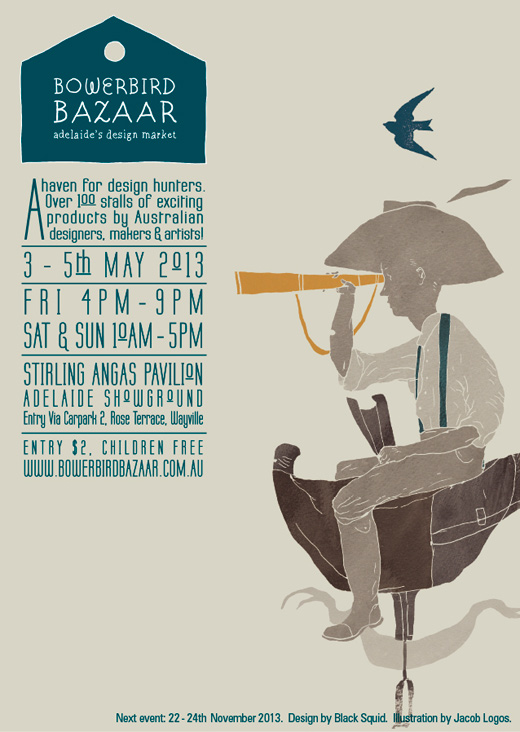 This Friday we are flying up for the
Bowerbird Bazaar
in Adelaide. It is one of our favourite interstate markets and runs for three days with an evening event on on Friday night (did you know someone invented drinking and shopping?) then opens up again on Saturday and Sunday during the day. Although the days can be long, interstate markets are always loads of fun. It is kind of like school camp for adults, the camps where your teachers made you sell stuff you made. You remember those right?
It is held at the showgrounds, which is just south west of the city, a nice walk through some parks and you're there. It should be a good weekend, I've checked the weather, it looks like it is going to warmer than Melbourne and with Mother's Day the week after the perfect time to grab a card. The big questions still remains, will we be out at Gary's Bar* on Saturday night till 2am? Come visit me Sunday morning to find out.
*Not actual name of the bar.