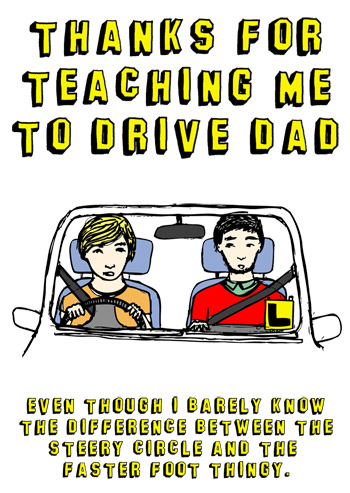 Here in Australia Father's Day seems like ages away.
Football Finals
and Father's Day day in September seem to go hand in hand but most of the world seems celebrate Father's Day in June. June 21st to be exact.
So I had to get my brain thinking a little earlier than expected for ideas that Dads would love. I put a call out on
Twitter
and
Penny
offered a suggestion that involved cars. I put the idea to Gareth, he came back with something that involved cars and driving lessons and I got pen to paper.

This
Able and Game
card is for all of us who went to Daddy Driving School and is
available on Etsy
. I just want to add that my Nanna also gave me a few lessons and referred to revving the engine as

"giving it some herbs"

. Nice.