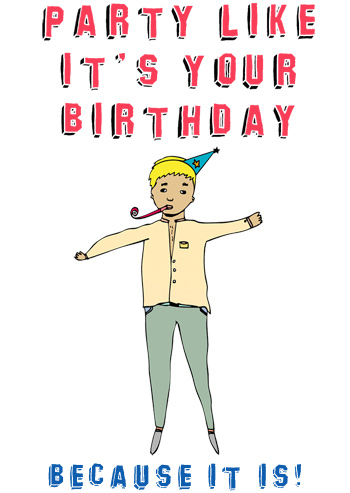 This guy looks like he has had too much
Mad Dog 2020
or
Passionpop
on his 18th birthday, but at least he is partying hard.
Able and Game
wants to know what you did on your 18th birthday? Did you have the big traditional birthday party with enough booze to power a small nation, supplied by Mum and Dad?
Gareth said he can't remember what he did, but it would have involved a night on the razz. I spent mine in Paris (ooh la la) on an trip with other exchange students, so climbing the Eiffel Tower and looking at Jim Morrison's grave was how my day was spent.