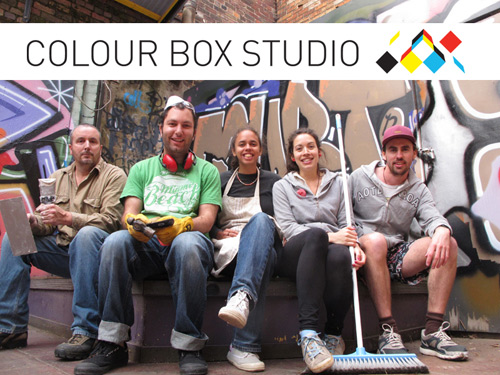 Last year we got involved in a new community arts space in Footscray called
Colour Box Studio
. They had a pop up shop running in November and December that we stocked with a bunch of other local people as well as some workshops, one of which I ran. The space was founded by
Amie Batalibasi
and a bunch of hard working volunteers.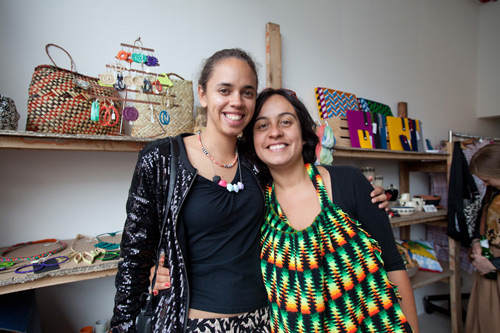 Amie Batalibasi with Li Paapaa the programs manager.
This year they have run both a
Digital Media Program
and a
Fashion Month
with a big focus on local and sustainable. We saw the space both before it was open and after and it is a credit to Amie and everyone involved and it is good to know there is a space like this available in Melbourne. It is very much there to support the artists and to create a community creative hub in the West of Melbourne.
They are now in the middle of a
Pozible campaign
to raise money for things like running costs and property maintenance so they can continue to run different programmes and support local artists/designers/makers. They have a bunch of different rewards available for the various pledge amounts (including one of our tea towels if you pledge in the $65 category) and they have 15 days left to reach the $7000 target. So if you want to help out you can pledge, or share it on Facebook or Twitter. Every little bit helps.
If you don't know much about crowd funding then have a read of what it is about on the
Pozible website
. We have supported a few projects and find it a really fun way to spend money. More often than not you get something for your pledge as well as the warm fuzzy feeling from becoming a "venture capitalist".