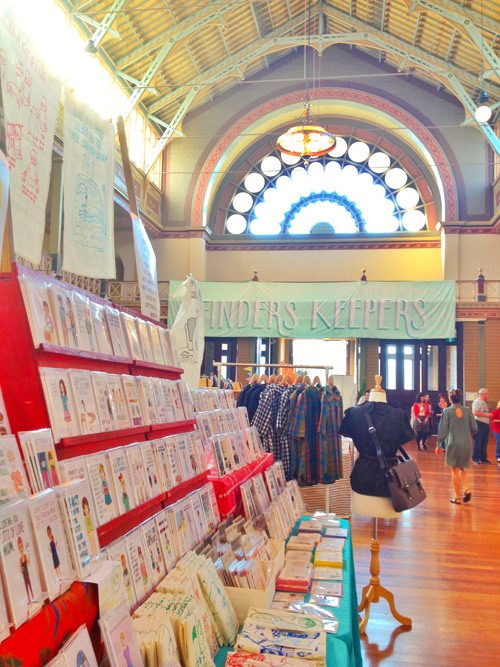 Over the weekend we participated in
Finders Keepers
in Melbourne. This year the market was huge, there was so many stalls full of amazing stuff. I got to have a good look around while Gareth helped man the stall on Friday night and the quality of the set ups are amazing with some looking like mini shops. I always feel so proud at these events because we live in a country that supports such amazingly creative small businesses. I've also filed away lots of different things for my wish list, including those beautiful shirts from Only Midge you can see next to our stand.
We Mother's Day next month we had our new Mother's Day cards out and it was fun chatting with people about which card they chose. On the Friday night the
sorry I don't call you enough
card was quite popular, a card I designed after feeling guilty for not calling my own Mum enough, so I had a few chats with like minded daughters on our inability to use the phone.
The next
Finders Keepers is in Melbourne in October
and I think I'll be saving up some pennies before then. Shopping Spree!