Welcome to the Able And Game recap of the Masterchef Australia Wednesday Night Team Challenge.

Tonight the contestants are on the beautiful banks of the Yarra River in Melbourne. They will be cooking brunch in two neighbouring cafes, Kitty Burns and Frankie Says.

Khanh can't deal and Nigella tells everyone nobody does brunch like the Aussies.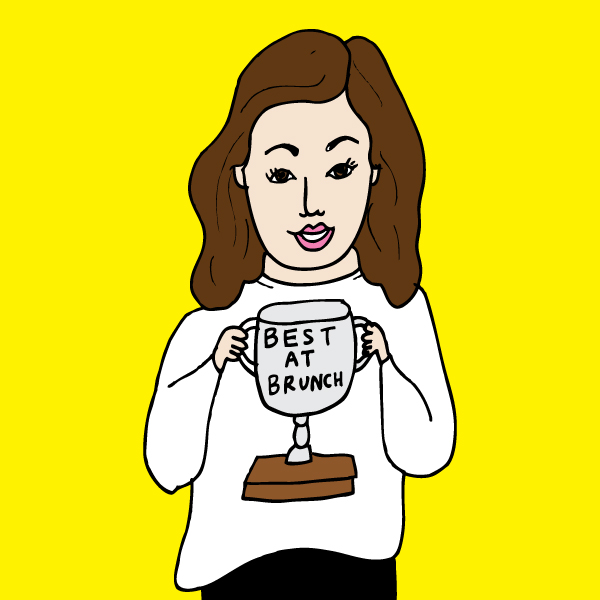 Matt talks about brunch and says 30 years ago it was all about the eggs, but these days you can go anywhere, Mexico, Vietnamese, Thai (but not Japan, he does not mention Japan). He does mention Poke bowls though.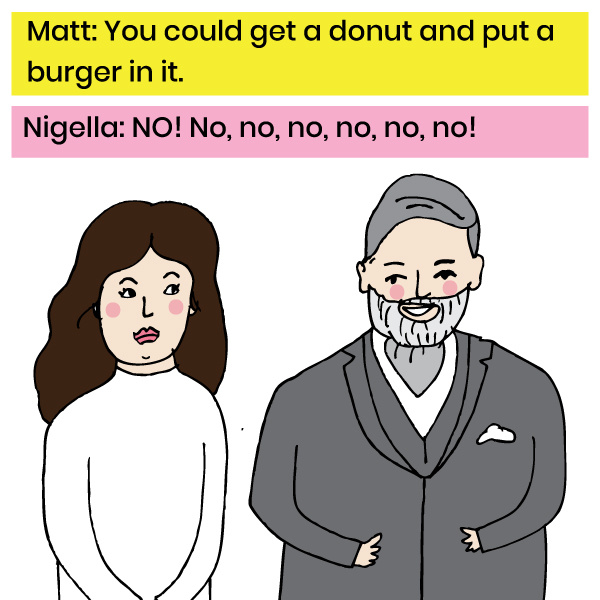 George tells them they will be doing real orders like a proper cafe and they'll be serving at least 75 punters. They are to make 4 dishes and it must include at least one sweet dish. They have 2.5 hours prep time before service starts.
They pluck aprons from a bag and are split into two teams:

Red Team
Captain Aldo
Jenny
Jess
Chloe
Ben
Gina
Loki
Brendan
Michelle
Jo
Blue Team
Captain Kristen
Genene
Lisa
Tim
Reece
Sarah
Hoda
Sashi
Samira
Khanh

The teams quickly get organised and both team captains seem like they know what they are doing. Kristen, whose story arc involves a lack of confidence, was captaining like a pro, and Aldo, a restaurant manager, was in his element.

They decided on dishes quickly and get started.

Blue team are cooking:
A Japanese inspired dish, Age Dashi Eggplant (but Matt never mentioned you could go to Japan!)
Vietnamese Salad with Poached Chicken
Salmon on Sourdough
Corn Flake parfait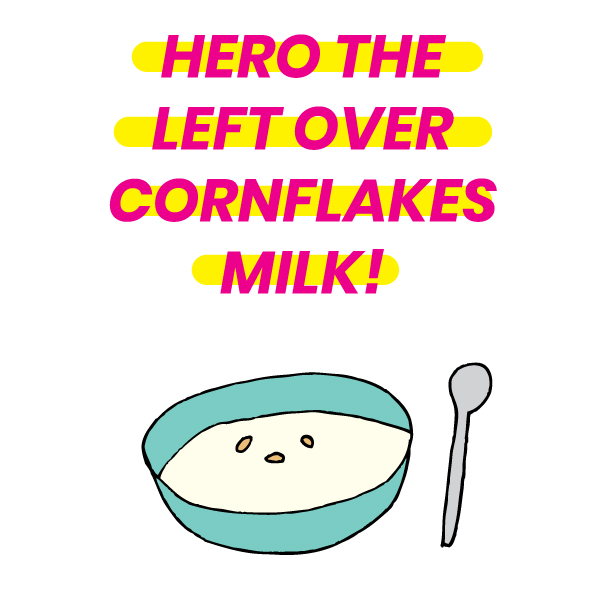 Red Team are cooking:
Yoghurt Panna Cotta with Granola
Smoked Salmon Brioche Buns
Mushrooms Bruschetta
Watermelon Larb Salad


Not long after the cook starts Brendan attempts to carry 2 bottles of olive oil and a tray of lemons up the stairs and drops the oil and cuts his hand quite badly. Judging by the looks on both Aldo and George's face when they see the cut it isn't great. Brendan is devastated and is worried his team will go to elimination because of him, or worse, he might have to leave the competition.



Once Brendan has gone to hospital everyone in the red team realise they are a team member down and this is going to create more pressure. Jess is making brioche rolls from scratch and we know how this narrative goes in the Masterchef kitchen. Jess has now been told, in Brendan's absence, she also needs to poach all the eggs. She is prepping 80 brioche rolls and Gary comes in and tells her that she has a lot of work to do.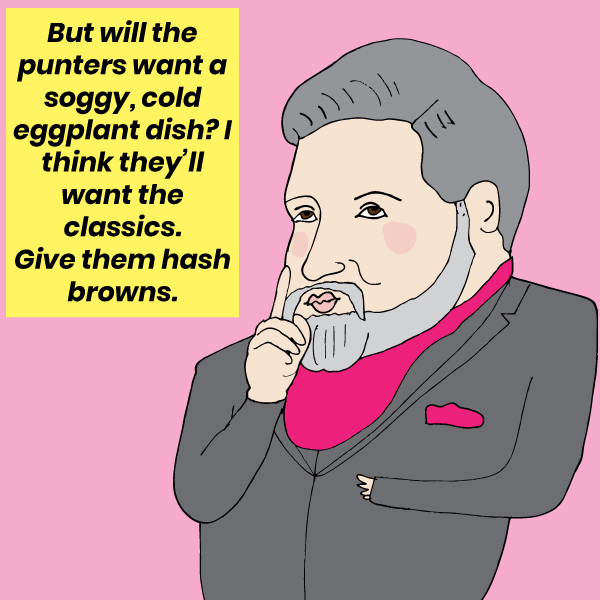 Matt is concerned with the blue teams cold eggplant dish and questions Kristen on her decision to include it. She stands by it and he makes faces indicating a decision has been made that he finds unpleasant.

Jess is nervous because her buns are in the oven and she wants them to be perfect. They come out and they are amazing. They look better than perfect and this is not the story line we are used to. I'm going to say it again, hand the whole comp to Jess, she managed to control two overly excited mixers and create perfect buns in a busy kitchen.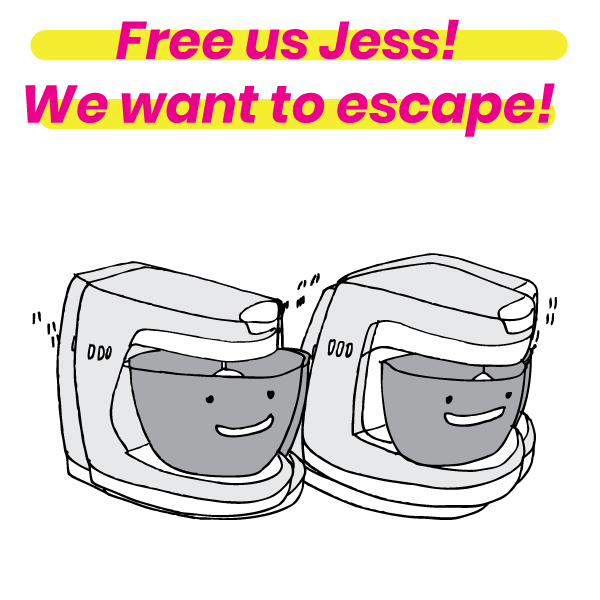 The service starts and Aldo is in his element, working the pass and firing out the orders. Kristen is also doing a fantastic job. Reece and Hoda are worried about the semolina crumb, but despite knowing it is problematic they spoon a thick layer into the parfait. Red team are concerned the mushroom on toast is a bit basic, but they hope it has enough flavour to wow the judges.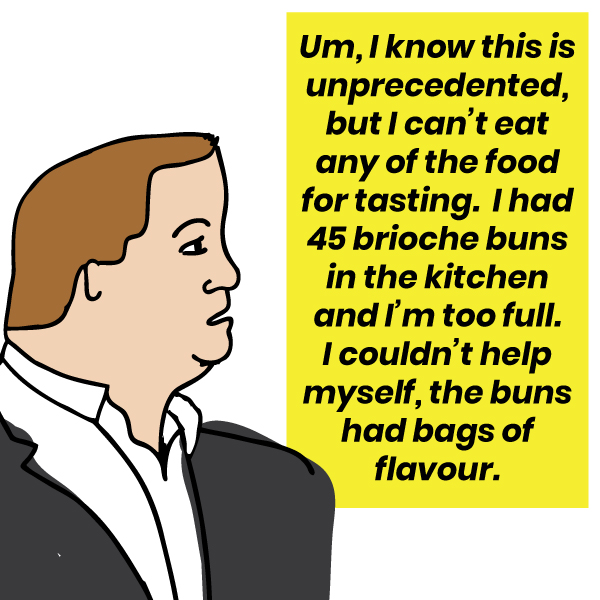 Blue Team Judging:
The Corn Flake Parfait is served in a mason jar that Nigella says needs a scuba mask to get into. They all agree the semolina is gritty and they all question what it is, with Nigella finally correctly guessing semolina.

The Age Dashi Eggplant comes out and Matt is still annoyed at this dish. It isn't brunch! Healthy food is only for the early evening when surrounded by deep fried delights and beer. How dare they!

The Vietnamese Salad with poached chicken is a cracker and the Salmon on Sourdough is good. It says brunch and they like it a lot.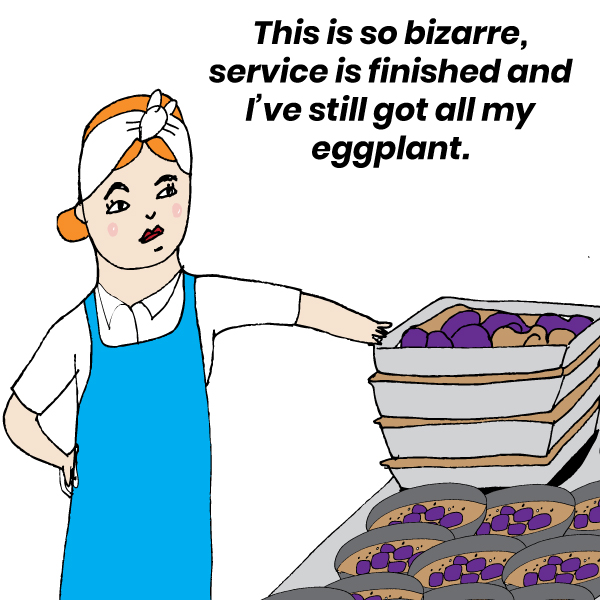 Red Team Judging:
The Yoghurt Panna Cotta is good, it isn't too sweet.

The Mushrooms Bruschetta is a bit one dimensional. But sometimes George is after one dimensional when it comes to brunch.

The Watermelon Salad has a good kick of chilli, too much for Matt, but okay for Nigella.

The Salmon Brioche buns is the big crowd pleaser and it's a ripper combo. They (Jess) have gone above and beyond by making the buns and all the judges are wowed.



The Red Team win, because of the buns and Blue team is in tomorrow night's elimination.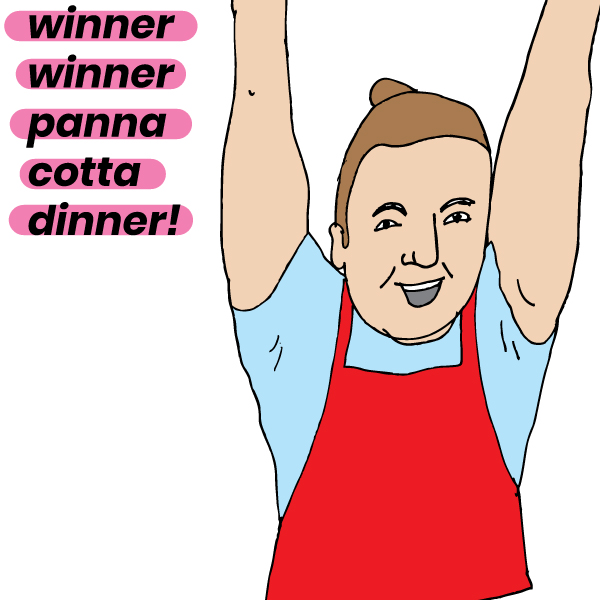 Do you have any comments on this episode or do you just want to nerd out on Masterchef? You can leave a comment on our Instagram or Facebook page.