Welcome to the Able And Game Illustrated Recap of Masterchef Episode 33, The Team Challenge: FIRE EDITION.

Tonight's recap is illustrations only due to leaving for Brisbane tomorrow and needing to do things like pack clothes.

The contestants split into two teams to cook dinner for 60 firefighters using no electric or gas, just fire.

The teams are:

Red Team - Cooking with meat
Captain Ben
Jess
Chloe
Aldo
Gina
Sarah

Blue Team - Cooking with seafood
Captain Hoda
Khanh
Kristen
Sashi
Samira
Reece


Hoda was a great choice for captain, she busted chops even though they were cooking seafood.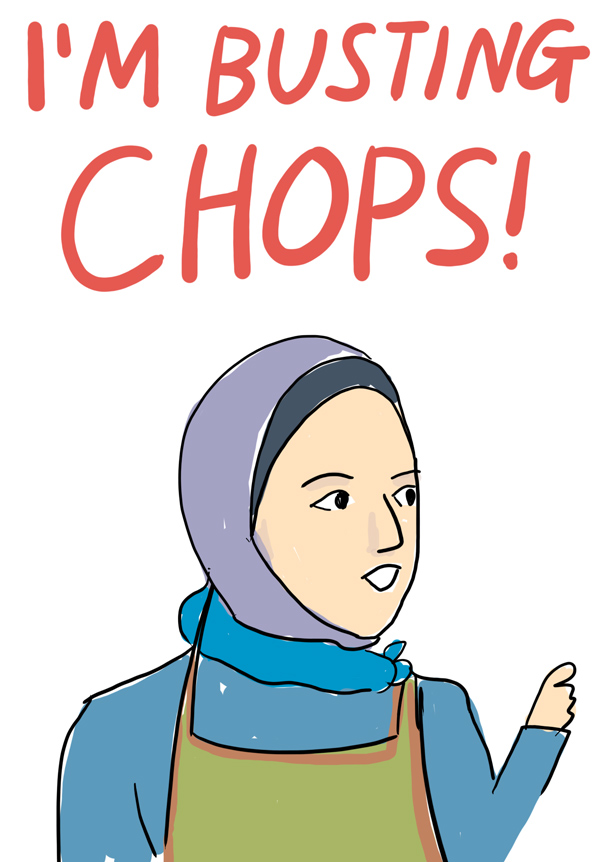 Red team learnt what fire does. It burns things.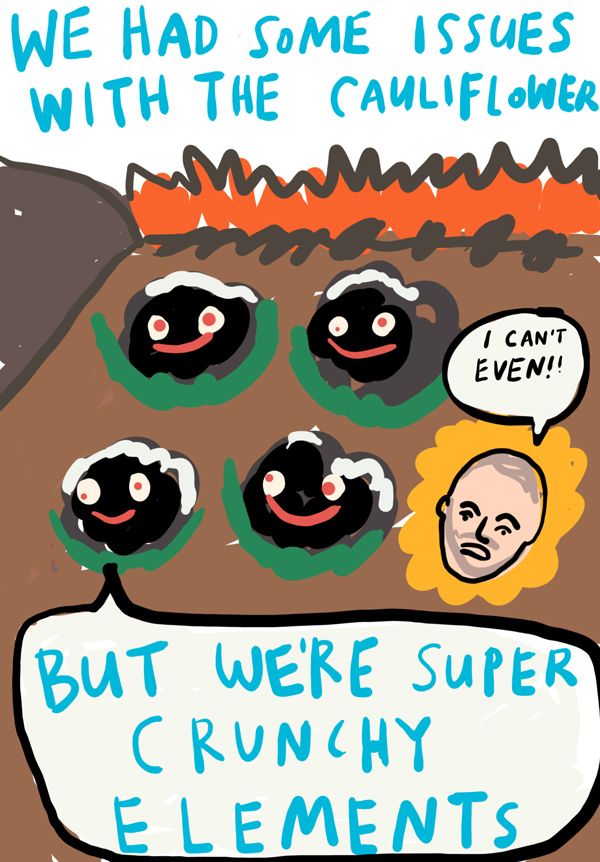 Samira makes bread and George is very happy. Because BREAD IS AWESOME!
George measures temperature in the following way
cold bum
warm bum
hot bum
burnt bum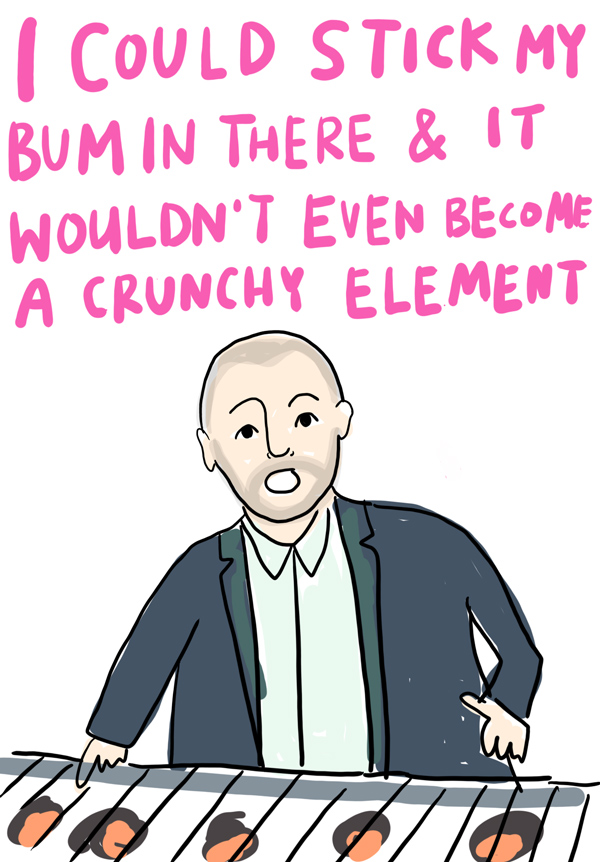 Matt spots blue teams main course and says 'hello' like he's auditioning for The Voice and he's decided to belt out Adele.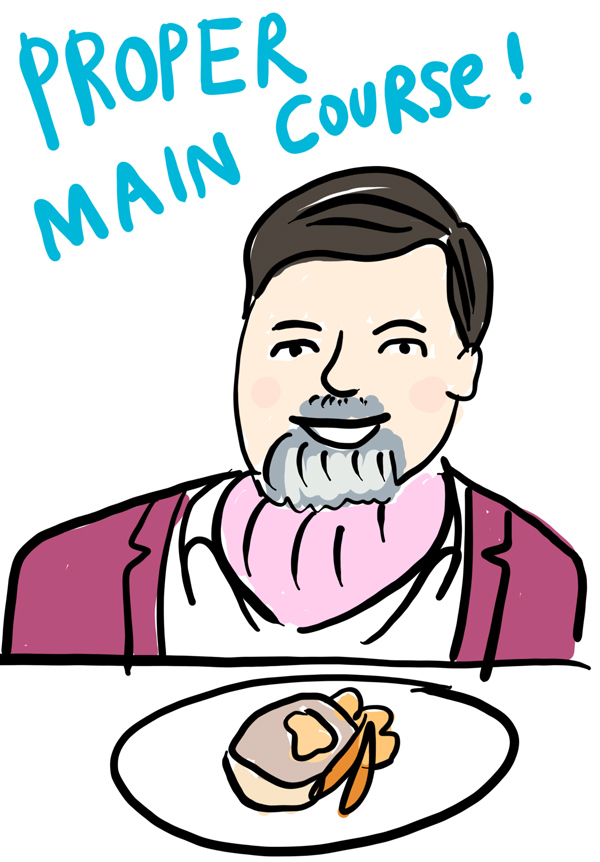 The blue team are suddenly not doing so well, their smoked berries don't taste like smoke, they taste like cooked berries.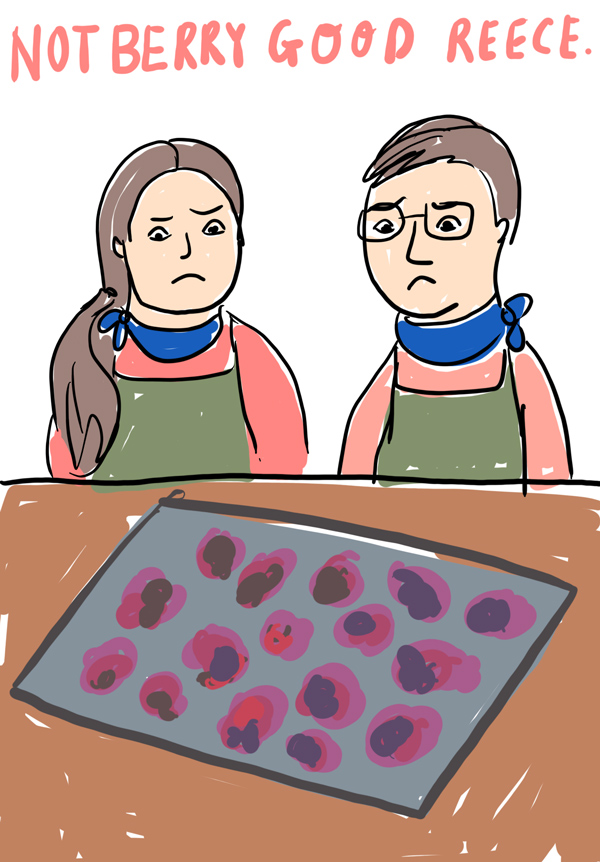 Both teams dessert were baked chocolate moussey ganache sludges and Matt wasn't happy.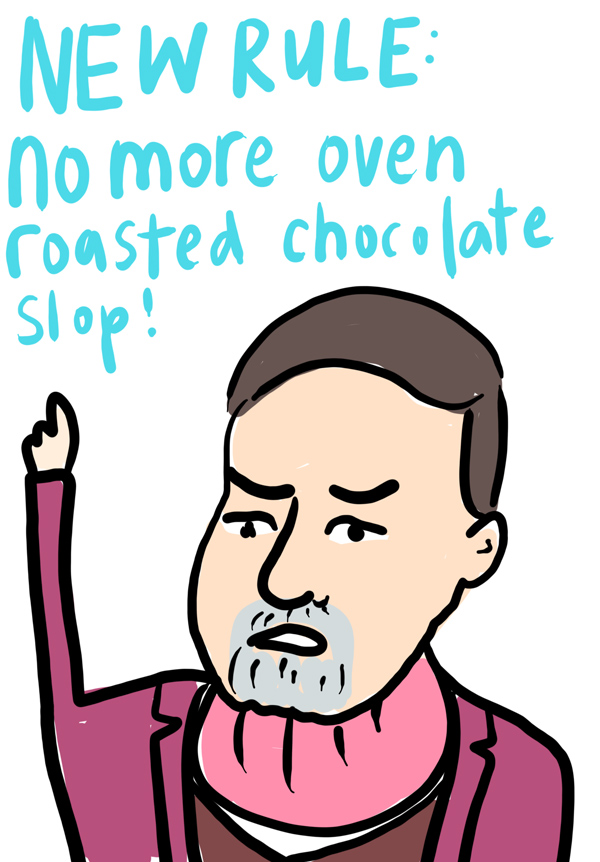 The loser team was red team. They couldn't control the fire and it got the better of them and they are in tomorrow night's elimination.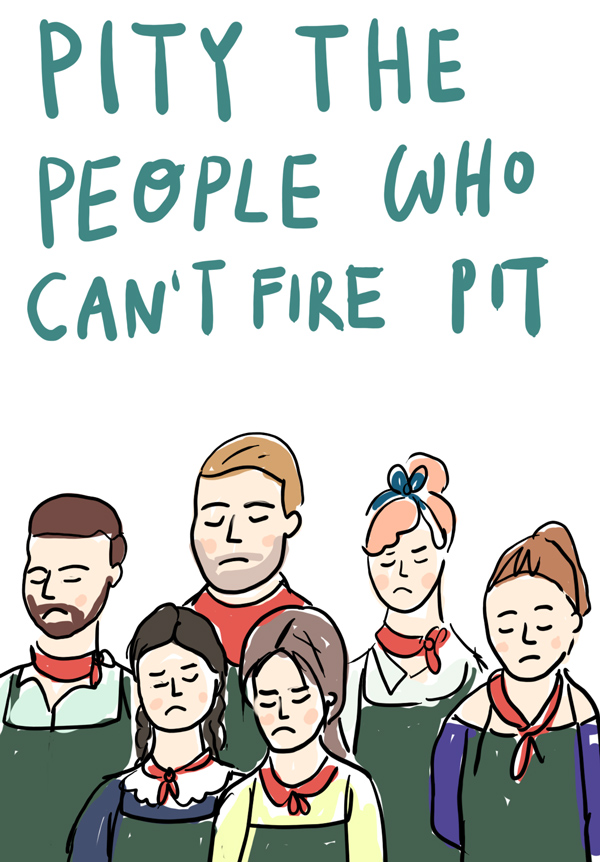 If you're in Brisbane we will be visiting for The Finders Keepers Market this weekend. Pop by and say hello and chat Masterchef with Anna!


Do you have any comments on this episode or do you just want to nerd out on Masterchef? You can leave a comment on our Instagram or Facebook page. Or if you're after some fun greeting cards, check out our online shop.