I've rolled episode 38 and 39 together as I watched them all last night due to going out for dinner on Wednesday night. I was at a restaurant owned by a Masterchef judge, so it was still 100% Masterchef commitment.
Wednesday night saw a team challenge that in the adverts made me think they were not committing to the theme of sweets week, because savoury dishes were being cooked. However this was a SURPRISE, and they had to cook savoury dishes that were intrinsically sweet and dessert dishes that were intrinsically savoury. What does Intrinsically even mean? Khanh wanted to know. It means "in an essential or natural way."

You can't divide 11 into anything because it is a prime number so one team had 5 people and one team had 6 people.

Red Team
Captain Brendan
Khanh
Hoda
Samira
Ben
Chloe

Blue Team
Captain Sarah
Reece
Sashi
Jess
Kristen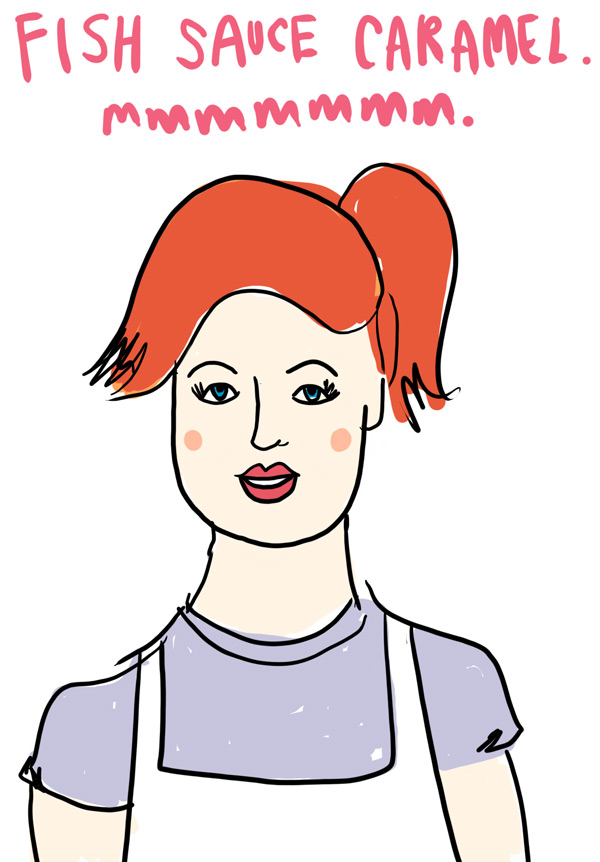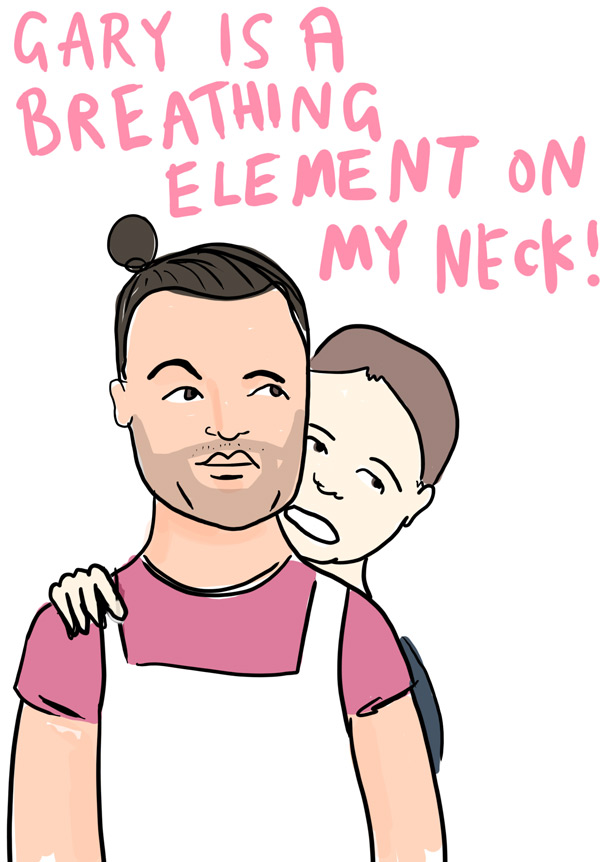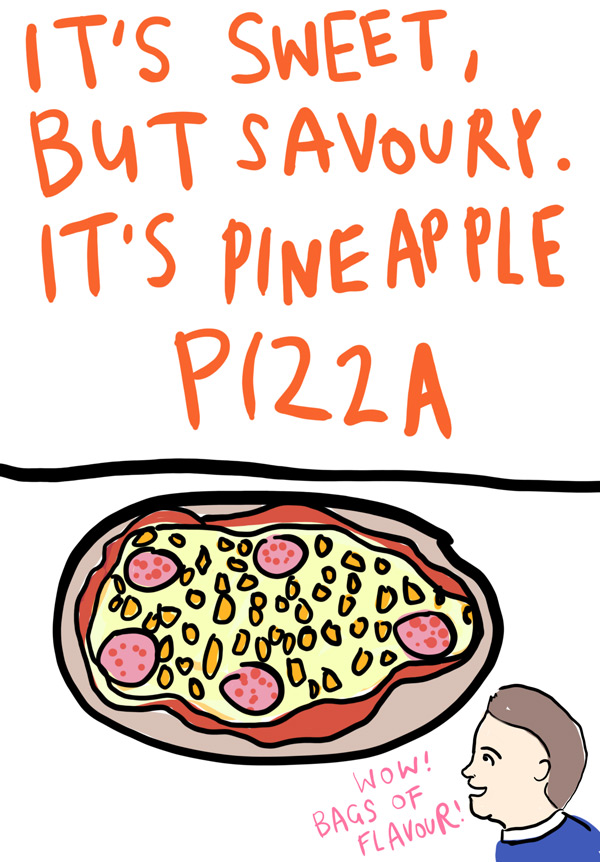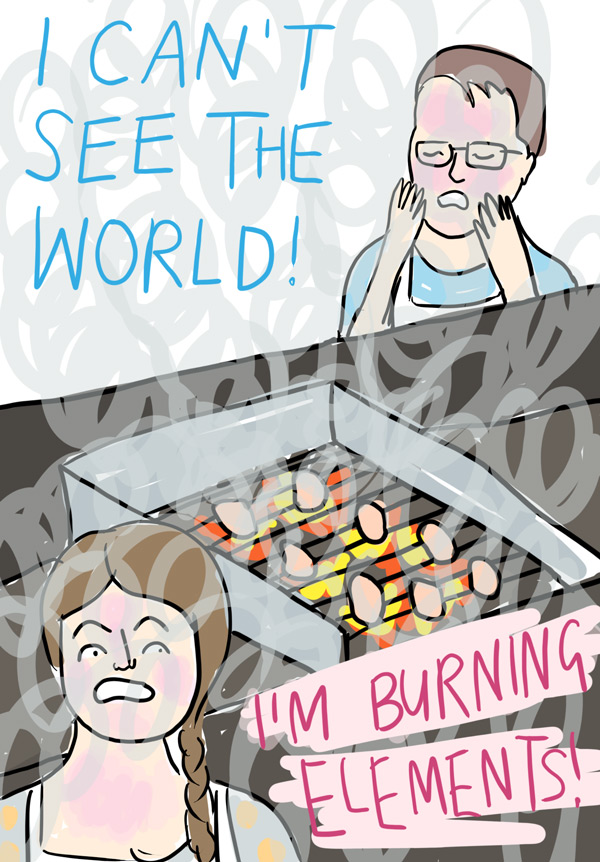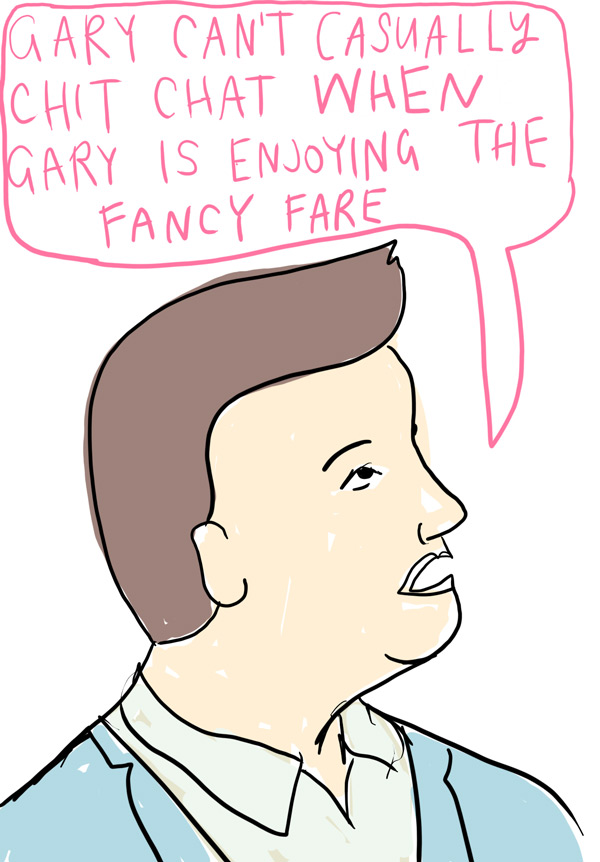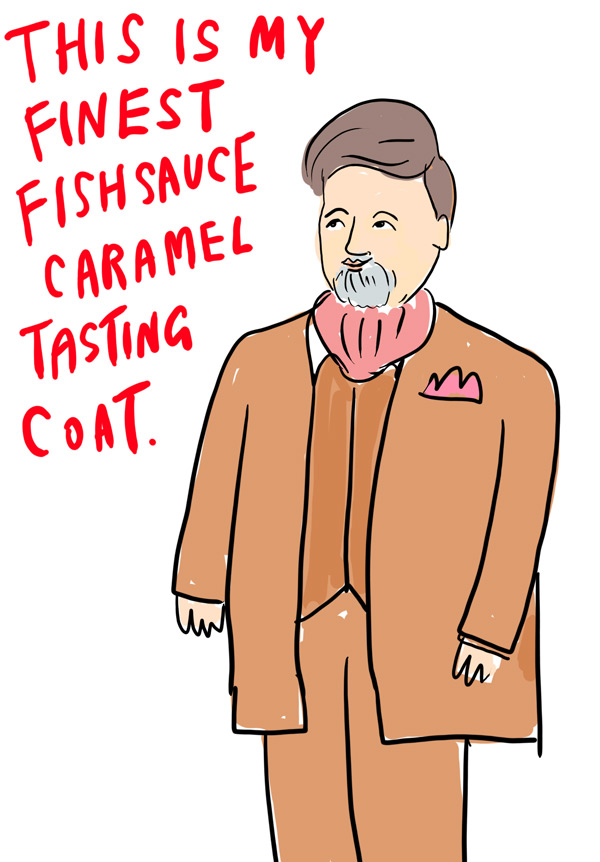 Episode 39 was the ellimination challenge.
Kristen Tibballs rocked up and there was a spinning wheel. Turns out it was made out of chocolate and had different flavours written on each section. Gary told them all to applaud the spinning wheel because it was made from chocolate, but it seemed a bit underwhelming, why did it need to be made of chocolate?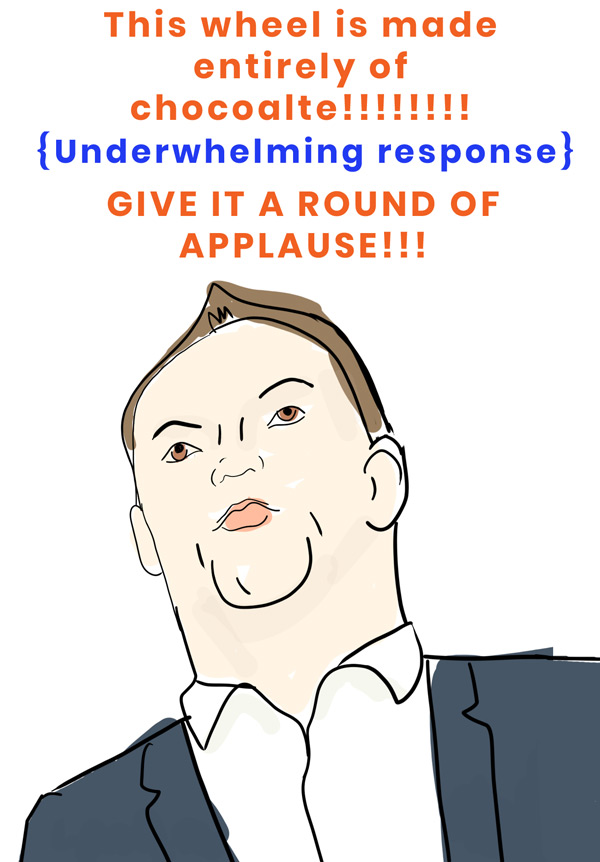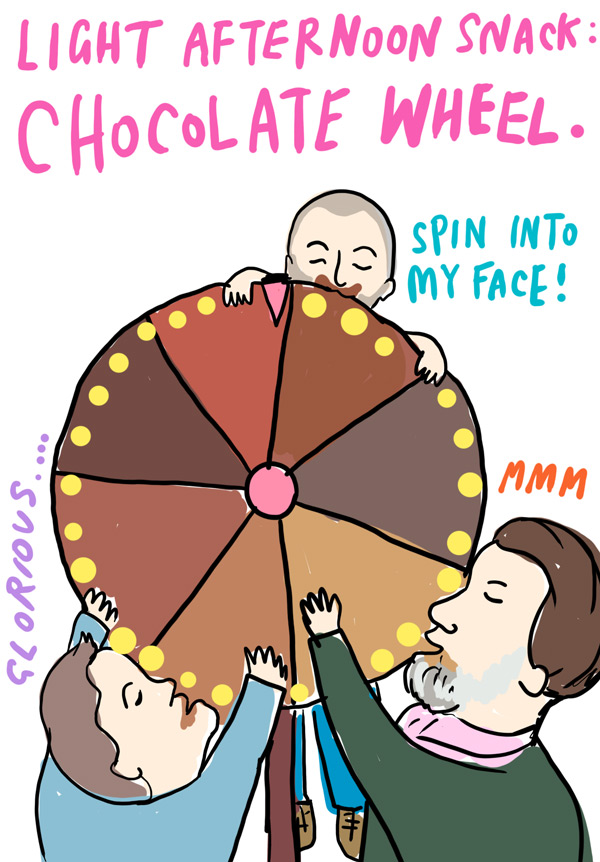 After spinning the wheel everyone was given a flavour they had to work with. Voice overs told us cinnamon was a shite flavour and nobody would want it.

Brendan - Cinnamon
Khanh - Cinnamon
Hoda - Cinnamon
Samira - Banana
Ben - Coconut
Chloe - Almond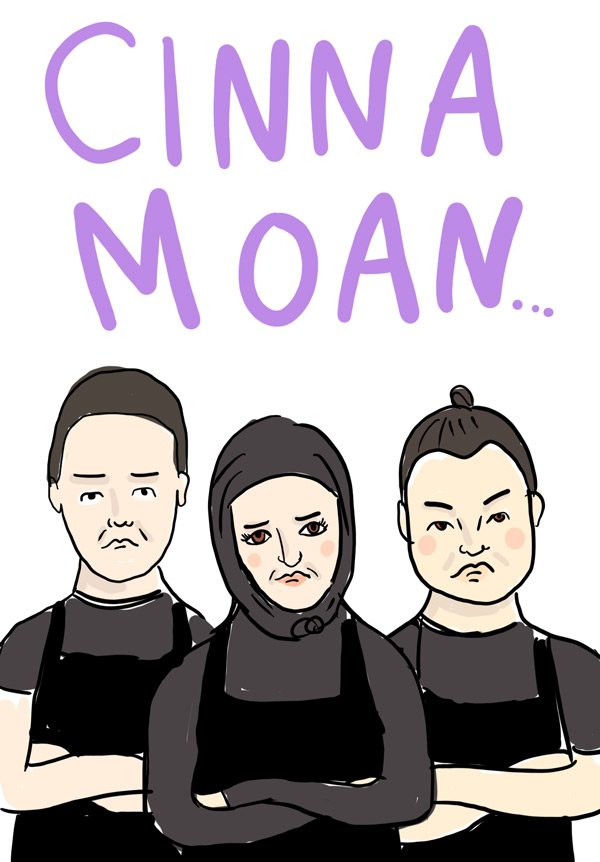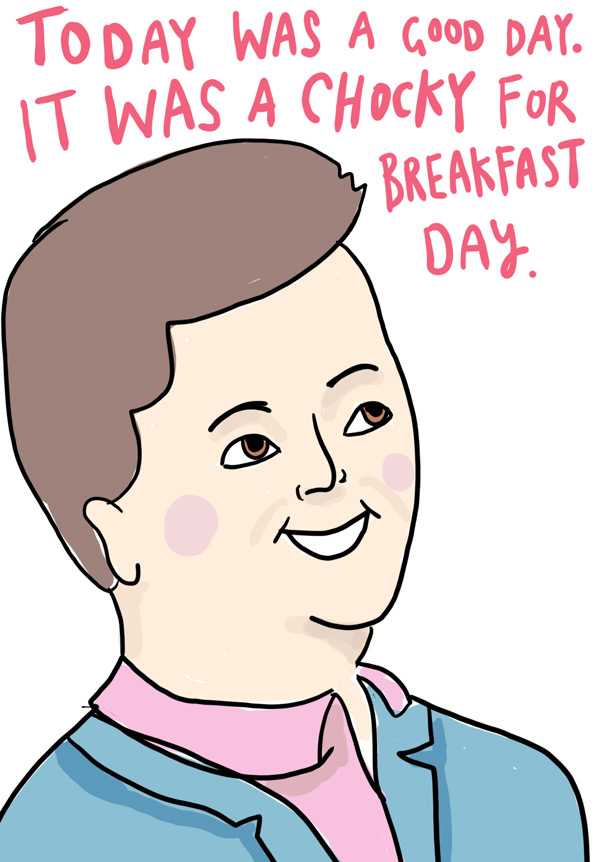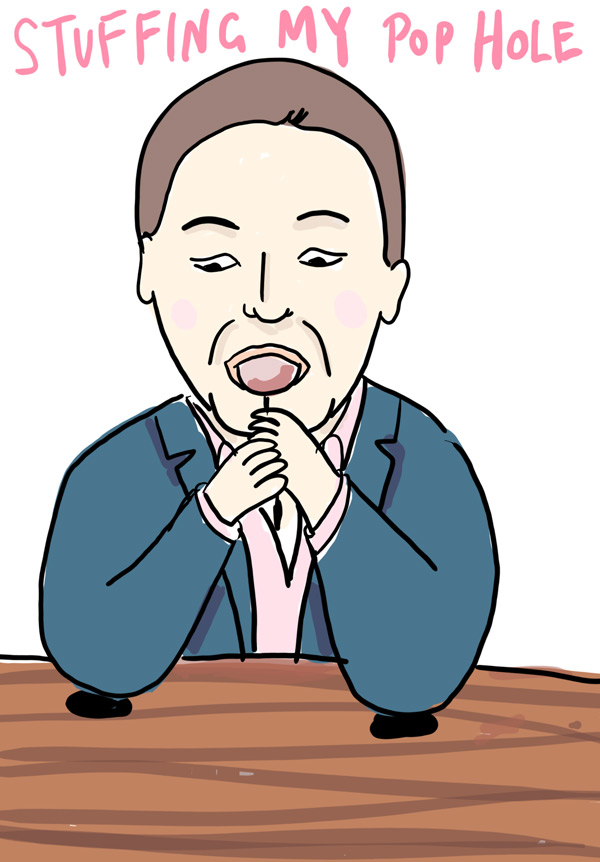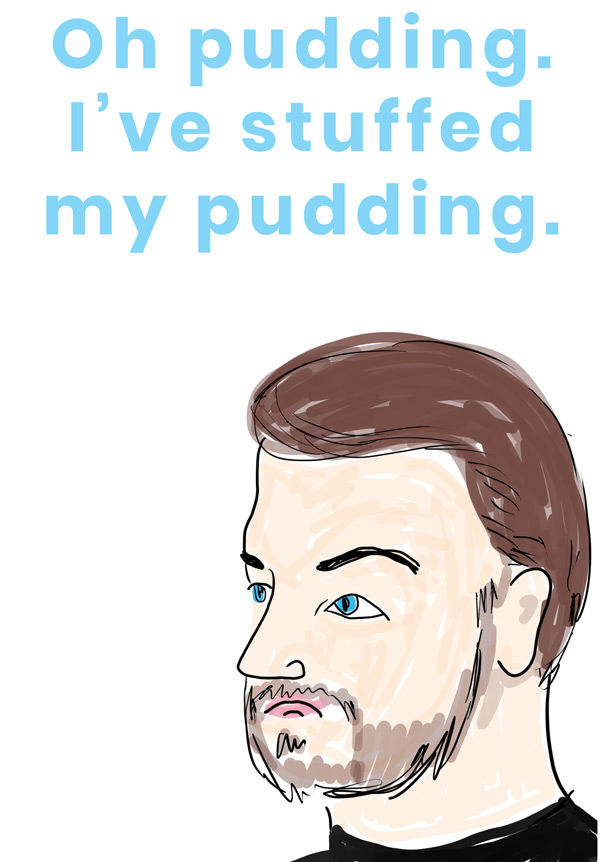 It was a close race for going home between Ben's lamington (chocolate too thick and jam too jelly like) and Hoda. Cake pops her kids love.

In the end the cake pops were the worst and Hoda was sent home and I was SAD. I don't know what the official rules are with disclosing your favourites when you are writing blog recaps, I've not yet recieved my handbook from The Internet yet. However I'm willing to risk the fine and tell you all that Hoda was my favourite.