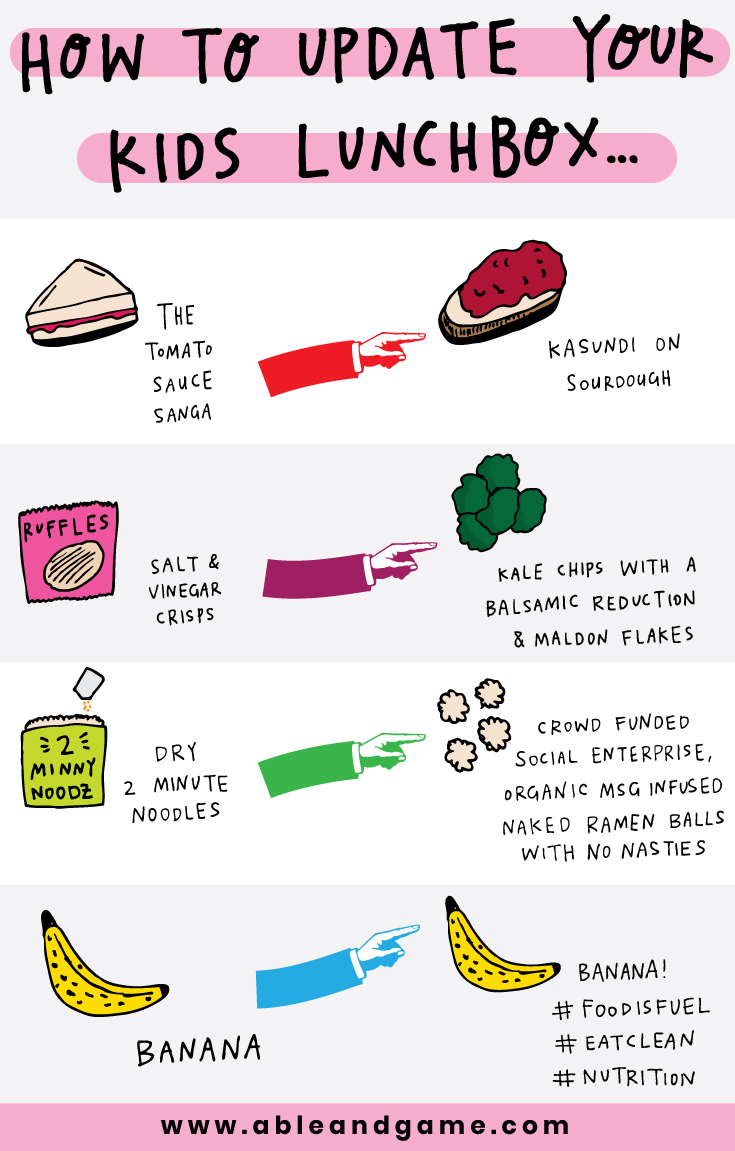 Kids lunch boxes are so much harder these days, everything needs to be insta perfect. Here at Able And Game we have created this handy guide to update your lunch box favourites from childhood and turn them into 21st century superfoods.

Some things I would like to note:

- I know it's mean to judge, but as a kid I used to judge the tomato sauce sandwich kids. I didn't get it, they looked soggy and gross.

- What is, scientifically speaking, considered a nasty?

- Does a hash tagged banana contain more or less potassium?
- I never liked dry 2 minute noodles, but as a kid in the mid '90s I used to have them for breakfast as a soup. This was considered a healthy breakfast. LOL.
- Kale chips are seriously delicious.

Hi, I'm Anna and I design greeting cards here at Able And Game.
Thanks for reading our blog post How To Update Your Kid's Lunchbox, we hope it helped inspire you when you pack your kids lunchbox.
Want to connect on social? You can find us on:
Instagram
Facebook
and Pinterest.