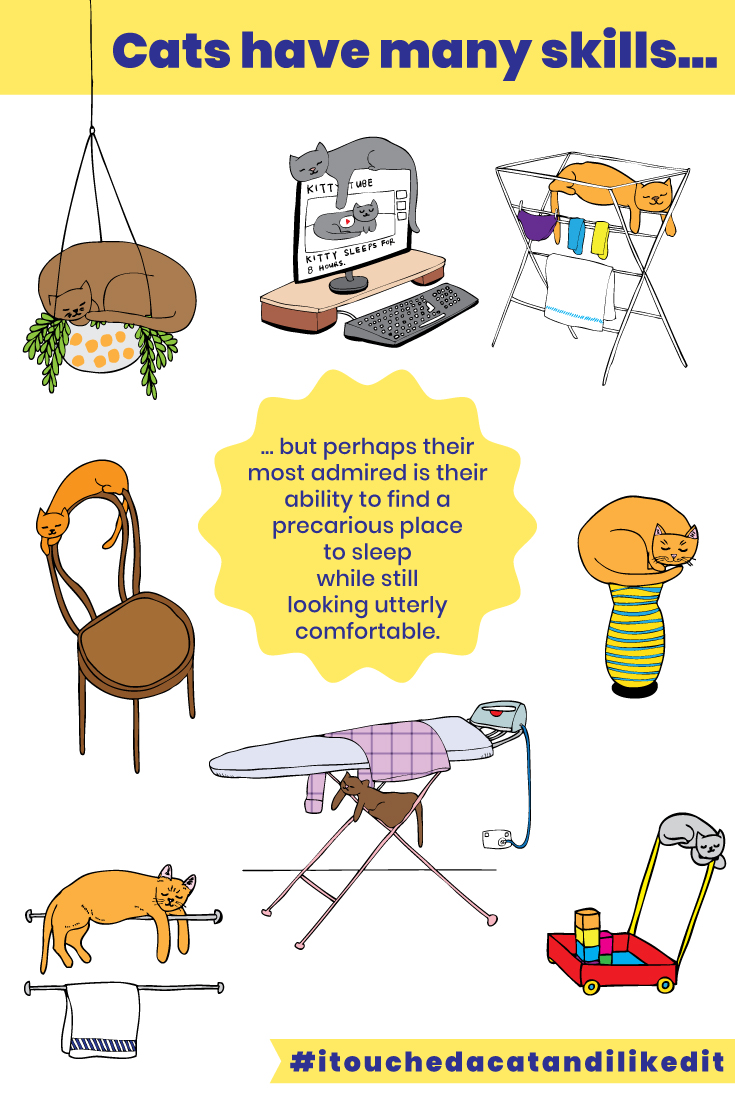 Cats have many skills but prehaps their most admired is their ability to find a precarious place to sleep while still looking utterly comfortable.
I love finding them perched somewhere, looking like they are about to fall off, but also completely absorbed by a dream.
Growing up one of our cats loved jumping up into the swinging plant basket and looking down at us all, then curling up and ruining a perfectly good plant.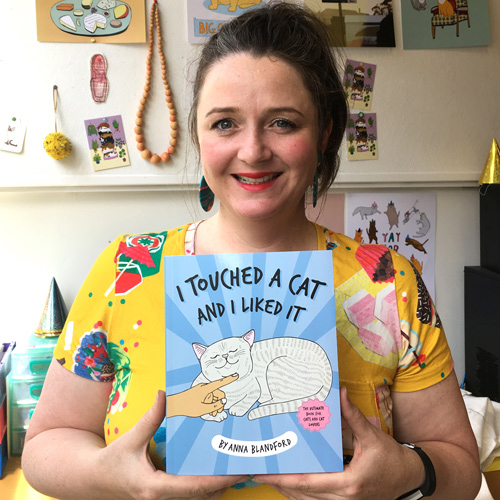 Hi, I'm Anna and this illustration is from my book I Touched A Cat And I Liked It. It's the perfect gift for a cat lover and it is full of many moments familiar to someone who shares their life with a feline.
If you're been looking for a funny cat book that celebrates living your best kitty life, this is the book for you.
If you're in Australia, you can order directly from us here.

If you're in the UK, you can order from here.
If you're in the US/worldwide you can order from here.