Are you waiting on a gift that is in the postal system and not arrived in time? We have created a fun and easy sheet you can download and print to give to someone while you're waiting. The design has a bunch of packages partying with all the other packages with a cute message saying they'll be there soon.

Click here to download.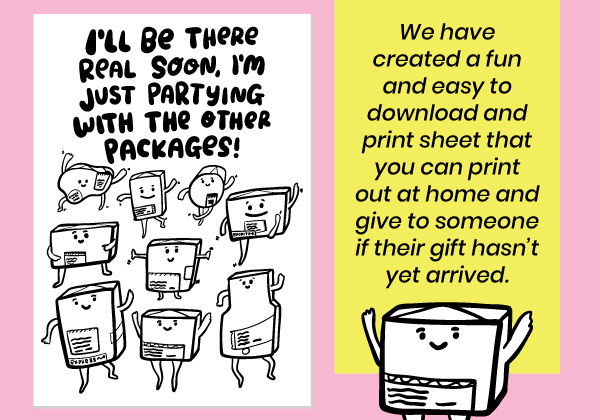 We understand how frustrating it can be waiting for things to arrive so we have created a fun alternative to give to your recipient.

As a business we have been making sure all our orders go out every day so it gives them the best chance of arriving on time, but with delays and so many more orders in the system we know that things might not arrive when you need them.

We understand how it feels to not have anything to give so create this sheet so you could still give them something that is cute and fun.
Click here to download to download the sheet ready to print.

To download, click the link below to go to the A4 PDF. You can then click to save to your computer and print it, or print it directly from your web browser.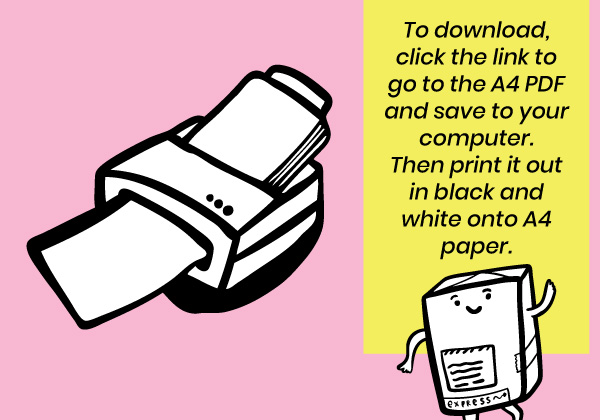 If you're feeling creative, you can colour it in. My almost 8 year old coloured the one below for me and I designed it so it could be coloured in if you wanted to. Our printer at home is running out of toner and not looking it's best, but with some colour added it looks a-okay and ready to give to someone whose gift hasn't arrive.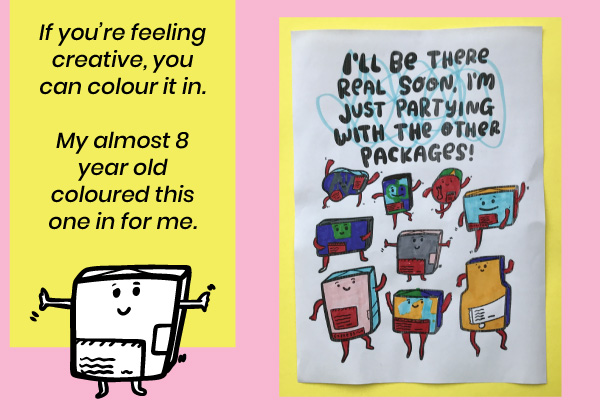 Once printed out you can pop it into an envelope ready for giving to your friends or family at Christmas!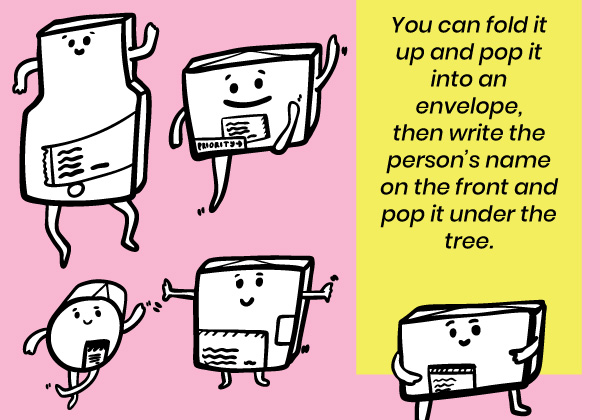 Click here
to download.
Hi, I'm Anna from Able And Game and I design fun and cute greeting cards that celebrate real life. We design and print our cards in our Brunswick studio, based in Melbourne and have been making them for over 12 years. We love to make cards that connect you with your favourite people.

We hope this fun and free printable will help you out this Christmas.

Want to connect on social? You can find us on:
Instagram + Facebook + Pinterest + Tiktok