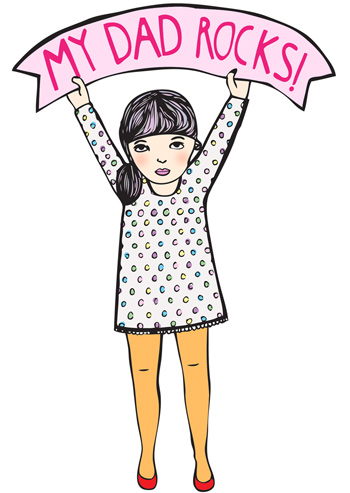 The other night we were at the Cornish Arms in Brunswick and it was open mic night. A leather clad couple in their 50s got up and played a few songs together and it made me think of this card. They played some Nancy Sinatra and some June and Johnny Cash and I'm not sure if they had been playing for long but I thought it was twenty levels of awesome that they got up and had a go.
While listening to them we came up with a game where you had to guess the next song they would play. To add to the game, because the chance of guessing the song was obviously slim, we had to decide which guess was the closest in likeness to the song they played.
The card is
listed on Etsy
for those of you out there with a rocking Dad.