It is heading into that time of the year we like to call calendar season when people start releasing their calendars for next year. There are some really super ones out there and it is great to read some of the design blogs and see what people are doing. I grew up with the free calendar from
Elders
and for those of you not familiar with the company, it was an agricultural calendar. So seeing all these lovely letter press/screenprinted/giclee still makes me go wowies.
We have just launched our range on Etsy and currently have three calendars available:
The
Girls of Able and Game
,
The Boys of Able and Game
and a
Melbourne Station Calendar
. We had a lot of fun selecting the boys and girls we have included, so it is a bit of a who's who from our cards.
Each calendar is printed on a parchment card stock that has a really lovely texture to it and they have a special calendar binding allowing you to hang them where ever you so fancy. There are 14 pages altogether with a month to a page and they are A5 in size, so not too big, not too small. We have plans to release maybe one or two more designs, so if you have anything you would love to see please let us know in the comments section.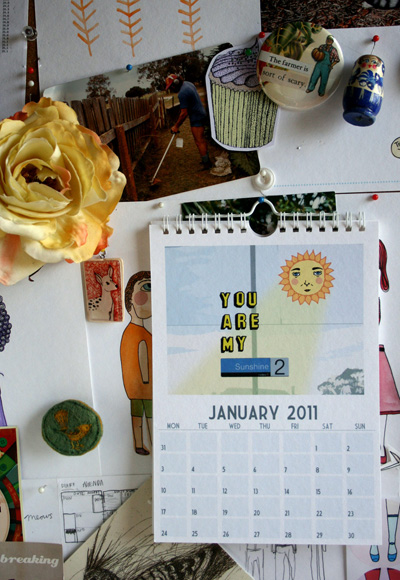 They are available on our
Etsy shop
, at our
upcoming
markets
and a range of shops including:
Warrnambool Art Gallery
: 26 Liebig Street WARRNAMBOOL VIC

Wilkins and Kent
: 372 Little Bourke Street MELBOURNE VIC
Sedonia
: 41 Gamon Street SEDDON VIC
Clarence est 2010: 217A Maroondah Hwy HEALESVILLE VIC
Pigeonhole
: 31/80 Barrack Street PERTH WA
Reliquaire
: 139 Gilbert Street LATROBE TAS
The Hive
: 2/25 Lonsdale Street BRADDON ACT
Paperchain Bookstore
: 34 Franklin St MANUKA ACT